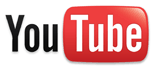 We can't promise you'll earn £100,000 like the dad who uploaded "Charlie bit my finger – again!", the clip of two cheeky brothers that racked up 825m views. Yet even if your YouTube videos don't become global phenomena, it's possible to earn a little extra each month through the clip-sharing site.
Before we get started, here's forumite sophie.christie's story for inspiration:
About two years ago I started a YouTube account. One of my videos started to do quite well and the site asked me to become a partner.

I started to receive a very low income from this. However, over the last year I've been posting new videos on birthday party tips. I have now have 80, and a daily income of more than £20. It's rising by about 10% each month.
– sophie.christie
How YouTube's partner programme works
YouTube's Partner Programme lets users take a cut of the cash from the adverts that run alongside their videos. You must apply to become a partner, but YouTube says anyone who regularly uploads original clips which get a fair amount of views should be eligible.
Earnings vary dramatically, depending on how many views you rack up and how much revenue the ads generate.
Quick summary
Who's this good for? People who enjoy making funny or specialist clips, and are a whizz with video cameras
Typical earnings: £60 every two months (though it varies dramatically)
Payment method: Cheque from Google Adsense
How much you need to earn before it pays: £60
Have you tried it? Share your experiences on the YouTube forum thread
Quick questions
How can I max my YouTube earnings?
How can I become a partner and earn money?
Finally, ITV still pays £250 for funny videos selected to appear on You've Been Framed. No need to post a VHS tape – you can upload clips to its site.