Write a Kindle e-book
Earn up to 70% of the LIST price when you self-publish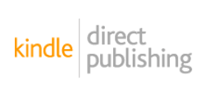 EL James's Fifty Shades of Grey started as a self-published e-book – now's your chance to emulate her success. Amazon's Kindle Direct Publishing tool lets you upload your own e-books instantly, for free. Every time the book sells, Amazon gives you up to 70% of the list price (excludes VAT).
While not a guaranteed money-spinner, e-books don't have to be Booker Prize contenders. If you're a specialist in a niche subject, from worm composting to rollercoaster riding, you could pocket a little extra each month.
If you need inspiration, why not try the NaNoWriMo campaign to write a novel in a month, which runs every November.
Quick summary
Who's this good for? Folks who want a bash at a bestseller, though money's not guaranteed
Payment method: Electronic bank transfer (see full payment details)
How much you need to earn before it pays: No min
Have you tried it? Share your experiences on the Kindle Direct forum thread
Quick questions
How do you publish a Kindle e-book?
Is it worth paying for a professional editing service?